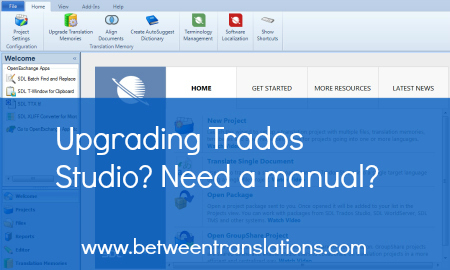 Do you translate in SDL Trados Studio? If so, now is a good time to look at which version you want to use for the near future. Once you've decided, you could also look at whether the manual written by Mats Linder might be helpful.
Studio 2014 has just been launched and there are upgrade deals and group buys available at the moment. Emma Goldsmith gives a good overview of some of the new features of Studio 2014 in her recent blog post, which might help you decide whether to upgrade.
You can install Studio 2014 alongside Studio 2011 (or 2009), so you can still use your old version as well if you want to. Because the Trados 2007 Suite will only be supported to the end of the year, it's a good idea to move on from this if you haven't already.
I'm finding Studio 2014 to be more intuitive to use than previous versions, especially as many features are now available on the ribbon at the top, instead of being hidden away. The ribbon makes it easier to add files to projects, lock segments, edit the source segment, add the target as a new translation (to enable multiple translations), add autotext, and lots more.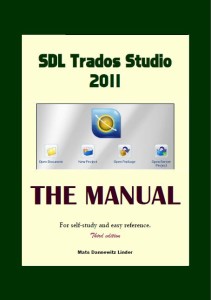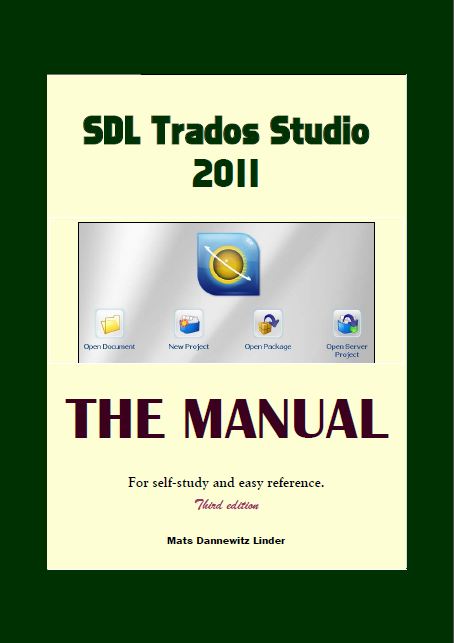 If you're sticking with Studio 2011 or 2009 and are unsure of how to do any of these things, it would be worth looking at the Trados Studio Manual by Mats Linder. The 2009 and 2011 versions have recently been updated with useful new material.
If you're upgrading to Studio 2014, you'll be pleased to know that Mats is working hard on the 2014 manual, which will be available very soon and will cover all the new features – including the ones that are still hidden away in a menu somewhere. If you've bought a previous edition, you'll be able to buy the 2014 version at a discount.
How about you – are you planning to upgrade? And have you found the Trados Studio Manual helpful? Let me know in the comments below.
(Please note that I do not have a commercial relationship with any of the companies or individuals mentioned above.)
By Jayne Fox BSc MITI, German-English translator.
For German-English medical translation – and translation of corporate communications.