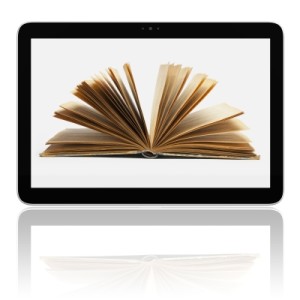 I don't know about you, but I find that being a translator can be quite technically demanding.
Just managing files, applications and backups can be a challenge in itself. I also use a CAT / translation environment tool to keep track of terminology for different clients and ensure consistency across multiple documents and projects.
So I'm glad that other experienced translators have kindly taken the time to pass on their technical knowledge. Here are three of the best tech books for translators. (And no, I'm not getting a commission from the authors – I'm just grateful for what I've learned from the books!)
Tool Box book and newsletter
The Translator's Tool Box by Jost Zetzsche has excellent practical tips for translators on how to do all sorts of handy things on your computer. It also has some great advice on software tools for translators that can save you time (and help you make you more money). The book is on its 10th edition and has been updated recently.
When you buy the book, you also get a free annual subscription to the Premium edition of the Tool Box newsletter. This is an excellent source of information for translators, and is also available in a free basic edition. Even if you don't buy the book, I highly recommend subscribing to the newsletter.
Trados Studio Manual
The Trados Studio Manual by Mats Linder is a guide to Trados Studio aimed at both beginners and more advanced users. It helps make sense of this fairly complex software application, and at 324 pages, is very comprehensive. It comes in 2009 and 2011 flavours and also includes the basics of using MultiTerm. As I noted in my review, this manual will definitely save you time (and therefore money) if you're still getting to grips with Studio.
memoQ 6 in Quick Steps
memoQ 6 in Quick Steps by Kevin Lossner is more than just a manual on memoQ. It's also about how to handle the files and information you need as a translator, using memoQ as a tool. It takes a very practical approach and explains how to manage all the steps in the translation process. If you use memoQ and would like some help with the software, or advice on getting your processes in order, this books has been written for you.
All three of these books contain great technical tips for translators. How about you – can you recommend any other tech books for translators?

By Jayne Fox BSc MITI, German-English translator.
For German-English medical translation – and translation of corporate communications.
You might also like: