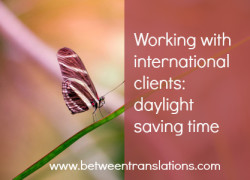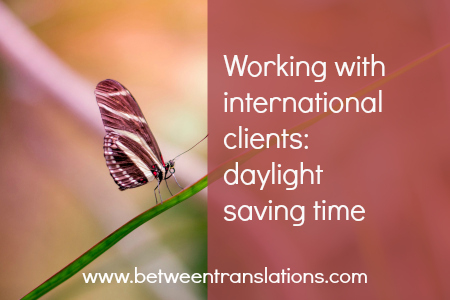 If you work with clients who are based in a different time zone, it's a good idea to email them a few days before your daylight saving time starts or ends to let them know of the upcoming change.
This will make it easier for them to contact you at the right time of day, especially if you're based far away from your client or are in the opposite hemisphere.
For example, here in New Zealand we're heading into summer and have recently put our clocks forward an hour, while my clients in Europe are soon to put their clocks back.