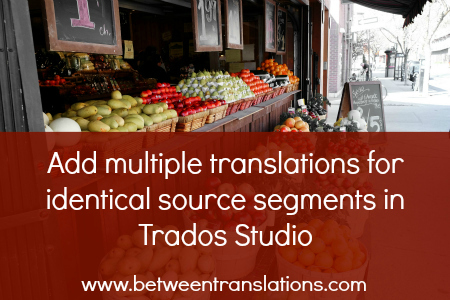 When you created a translation memory in older versions of Trados, you could tick a box to allow multiple translations for identical source segments.
In SDL Trados Studio 2009 and 2011, you can add multiple target translations for any source segment and do not need to enable this setting in the translation memory. Here's how: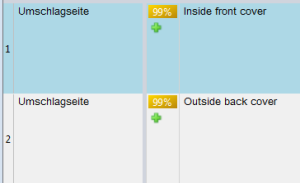 To add an additional target translation, enter the translation and then press CTRL+SHIFT+U
to confirm it.
You can find this keyboard shortcut and many others under Tools / Options / Keyboard Shortcuts.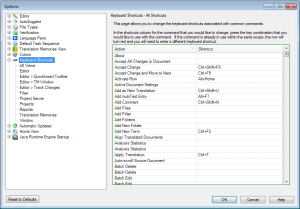 By Jayne Fox BSc MITI, German-English translator.
For German-English medical translation – and translation of corporate communications.
Photo: pexels.com
You might also like: