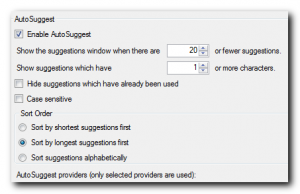 When you're translating, you often need to use the same term more than once in a single sentence. If you're using Trados Studio and have added a MultiTerm termbase, you may find that each term is suggested only once.
This is due to the AutoSuggest options in Studio. Here's how to set up Trados Studio to repeat term suggestions multiple times in each segment.
1. On the Tools menu, click Options.
Result: The Options dialogue box displays.
2. In the left window, click AutoSuggest.
Result: The AutoSuggest options display.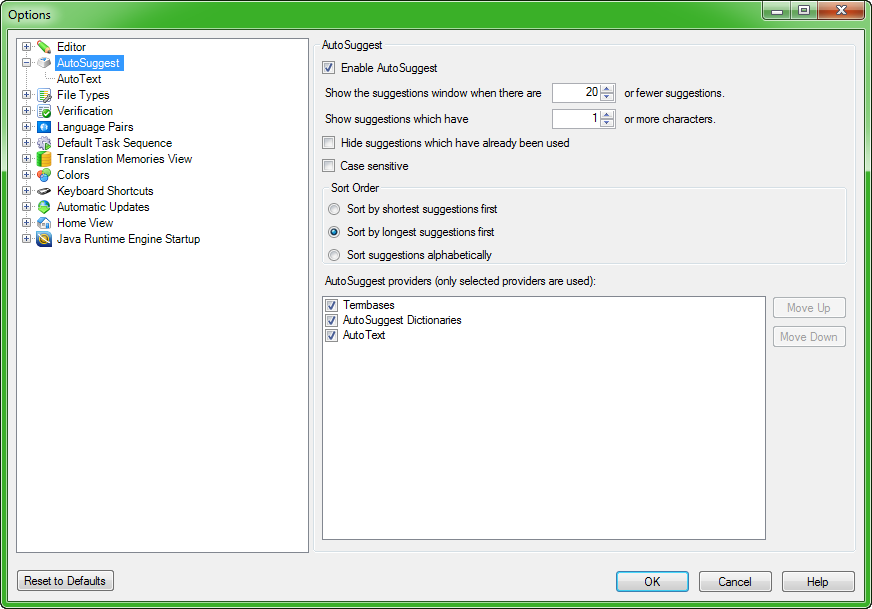 3. Remove the tick (check) from Hide suggestions which have already been used.
4. Have a look at the other AutoSuggest options while you are on this screen. You may want to change some of the settings.
5. Click OK.
Result: You return to the Editor view.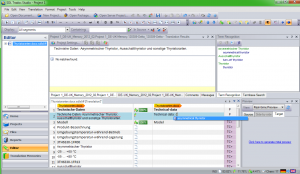 Now, each time you begin to type a term that has been recognised, the term displays in the AutoSuggest list.
See my other blog posts on MultiTerm for more details on how to use it with Trados Studio.
By Jayne Fox BSc MITI, German-English translator.
For German-English medical translation – and translation of corporate communications.
You might also like: