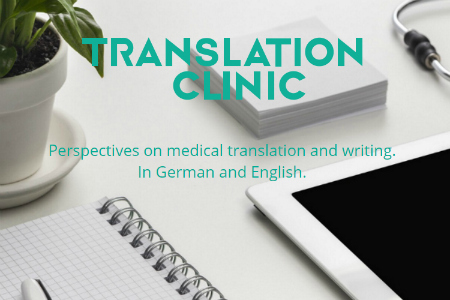 The refugee crisis in Europe has brought with it a huge need for health information in multiple languages. Here are some useful resources, collated on my other blog – the Translation Clinic.
Over the past few months I've been working with my colleague Imke Brodersen to publish details of multilingual health resources. Imke has collated the information into blog posts, which I have translated into English. We've mainly focused on resources relevant to people in Germany, but have also included multilingual health information provided by organisations in the US and Australia.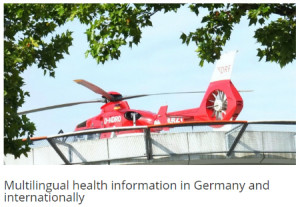 In our first post we list online phrase books, picture dictionaries and patient information. We then take a look at apps with medical phrases, women's health and patient questionnaires. Our last post on the topic covers emergency phone numbers, the HealthReach resouces in the US and the Health Translations Directory in Australia. On top of this, we also published a post on legal aspects of health care for refugees in Germany.
Our Translation Clinic blog aims to explore medical translation and writing in English and German. We've also put together a free mini course on medical writing in English as a foreign language, which has been quite popular. Have a look if that's something that might interest you.
By Jayne Fox BSc MITI, German-English translator. For German-English medical translation – and translation of corporate communications.
You might also like:
Photo of rescue helicopter by Imke Brodersen, photo of desk © BillionPhotos.com - Fotolia.com