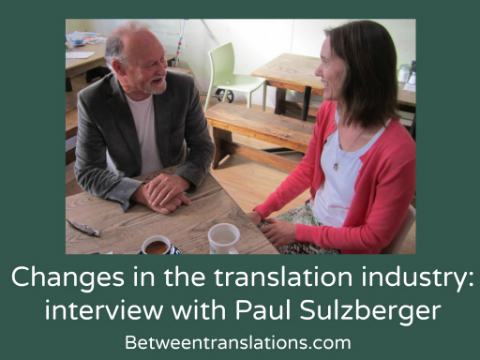 How has the translation industry changed over the last few decades? What is the biggest challenge facing translators today? And what does the future look like for translators?
I was delighted to be able to ask industry veteran, Paul Sulzberger, these questions when we met recently in Wellington, New Zealand. Here are his thoughts on these topics.
Jayne: Thanks so much for meeting with me today, Paul! Can you tell me a bit about your background, and how you became a translator?
Paul: Well I was barely 21 when I got my first paid job as an interpreter at a big international trade fair at Sokolniki Park in Moscow in 1969. I'm afraid I wasn't very good at it, and I very much relied on a more senior Soviet interpreter who got me out of many a scrape over the weeks I was employed at the exhibition.
It was more than 10 years later when I applied for a job as a translator with the New Zealand Government. I had to sit the most awful entrance exam—there was a snippet of French legislation, an excerpt from an Italian contract, a piece on bird lice in German and a complicated text on mechanical engineering in Russian.
I'll never forget how difficult it was to track down the terminology in those pieces—it was 1980 and there was no access to the Internet in those days! The government needed linguists who could more or less turn their hand to anything. Somehow I got in, and arrived at work supremely confident in my abilities. However, my self-confidence was quickly shattered and I was swiftly cut down to size! I soon realised that I knew practically nothing about the art and practice of translation.
Over the next three years, as I finished each translation assignment, I would take my typescript into my boss's office and sit beside him while he tore each sentence apart with his red pen and his sharp tongue. It was a humiliating experience to be shown to be such an idiot with such monotonous regularity! But as time went by, I got used to it and learned a lot. My "teacher" showed me how I could have better analysed the original text, how to undertake the sort of research that would have improved my work and how to build my skills on the basis of my mistakes.
Jayne: You went on to set up your own translation agency. What made you take that step?
Paul: It didn't take me very long to realise that translation was far more complex a profession that I had realised, and that it took translators many years to develop the sort of reliable, professional skills needed for the job. However, the value of these sorts of skills wasn't recognised by the government service we worked for. Unlike the journalists, quantity surveyors and engineers that the government employed, translators were classified as simple clerks at the lowest possible salary grade.
I began to lobby to have translators reclassified to a more appropriate level—perhaps on a par with journalists. After several government commissions had rejected our application for re-classification, a small group of us decided to jump ship and in 1986 we set up our own company.
Of course it was a good move. As the UK became more closely integrated into Europe, New Zealand had begun to lose its traditional (English-speaking) trade partners. I could see that the language business was going to expand rapidly as our exporters scrambled to find markets—in the Middle East, China and Japan.
Our little company caught the new export-driven wave and grew quickly. Within a few years we had engaged some 50 full-time employees—translators, editors, graphic designers and project managers.
Jayne: It sounds like you made a very good decision! What changes have you seen in the translation industry since then?
Paul: I left the government service at a time when the entire translation scene was plunging into profound, rapid and continuous change. While we were apprehensively transitioning from our typewriters to computers, we saw the local market switch from a need for translations into English to a demand for communications into multiple foreign languages—languages we didn't know. We had to find the resources and figure out how we could deliver them to the same standards that that had been drummed into us.
And then there were all the consequential services that followed—how to deal with such things as typesetting in Japanese, Chinese or Arabic. We'd only just mastered the skills of foreign-language typesetting when the technology changed again and the digital age ushered in fresh demands that required new solutions.
Now that I'm out of active involvement in the management of the company I feel a bit like a bemused spectator, watching the industry continue to change shape before my eyes. It seems only yesterday that I was trying to convince my colleagues that it was time for our company to move up to Windows 3.1!
We had numerous lessons to learn—how to configure a modem, how to build a website or how to deploy a database to manage the growing workflow. There were no off-the-shelf solutions—so we had to learn from scratch and develop our own. And still the march of technology continues to disrupt our lives.
Jayne: Even though you're no longer working in the company you set up, you've continued to be involved in the profession. What are your main interests in the translation field these days?
Paul: My enduring interest is the status of individual, professional translators who, in my opinion, continue to be undervalued and underpaid. The remuneration received by the world's best translators hardly approaches the mid-level of many diverse professionals in other economic groups. As an industry we're a highly fragmented lot and we lack the sort of cohesion that gives many other professional groups economic clout.
I am interested in trying to understand what is happening to us as a community, attempting to grasp the economic forces that influence how our profession is evolving—just as they influence every other profession or economic grouping.
Jayne: So what do you see as the greatest challenge that faces translators at this point in time?
Paul: Strengthening the economic status of the profession. By its very nature, our industry tends to be highly fragmented—made up of tens of thousands of small and economically vulnerable language companies and hundreds of thousands of not-too-well-paid freelancers working from home. I do not see building a more cohesive and economically powerful profession as an easy task—isolation, professional jealousies and perceived threats all too easily conspire against us.
However, there are ways to battle our inherent isolation. The growth of constructive dialogue and debate about our future in translators' blogs and via platforms such as Twitter and Facebook over the past few years signals a remarkable development in our growing consciousness as an economic force. A stronger and more economically rewarding profession is more likely to evolve from collaboration and tolerant discussion than from sectarian infighting.
Pressure on price and easy access to translation work of dubious quality is not a moral issue—these are simply economically driven responses to market reality. A solid understanding of the economic forces involved is an essential ingredient in the search for new solutions that will push our profession forward.
While I am technically a "translation business owner", I started out as a professional translator and that is still essentially what I am. I see my involvement with TranslatorPay (an initiative to reduce the cost to freelancers and small to medium translation businesses of getting paid across currency borders), as a continuation of a personal battle for better recognition of the status of translators that began, long ago, when I was a junior translator in the government service.
Jayne: How do you think the ongoing changes in the translation market will affect translators in the future?
Paul: Contrary to the expectations of many highly skilled, expert translators, I believe that the dramatic changes we are currently witnessing in the translation industry are likely to bring them on-going economic benefits.
One might ask why stagnating average rates, the rapid deployment of automated translation systems, and the proliferation of new online business models which supply a mass global market are all good news to the most talented and skilled human translators.
There are two explanations: the overall size of the global translation market is expanding rapidly as commerce exploits easy access to new (multi-lingual) online markets to sell products and services globally. However, the growth in demand for language services has outpaced the capacity of the existing translation industry to supply it. The appearance of machine translation and online business models which promise lower prices and faster delivery are merely symptoms of this rapid growth.
The upside for the comparatively small set of talented and very highly skilled human translators is that growth in the overall size of the market also means a growth in the size of the "top end" of the market, an expansion of the small segment of sophisticated buyers who are prepared to pay significantly more for a premium product.
The second reason is that a rapidly expanding market implies that the language industry is becoming increasingly diverse, and the range of different services (and different quality levels) is continuing to increase. The consequence is that prices for translation services will also continue differentiating—at both ends of the distribution.
The price for the huge "mass market" is likely to fall, just as the price for the highly specialised niche markets is likely to increase. It is widely reported that translation companies complain of being unable to find enough highly specialised, top-rate translators.
Jayne: That sounds positive for translators in the expert and premium segments. But what about translators working in the broader translation market? Do you have any advice for translators who are feeling the economic squeeze?
Of course, the current developments are not good news for translators working in market sectors that have become dominated by bulk providers at the lower end of the quality scale. Talented and skilled translators should consider offering a more specialised service in order to move up to the expert/premium segments.
Expert translators with exceptional skills who are active in the right markets can be confident that their opportunities really are growing—not diminishing—in the current economic climate. The trick, however, is to locate customers in niche segments where better prices are on offer to the very best and most talented.
Jayne: I think you're right – specialisation is crucial, along with increasing our translation, writing and self-marketing skills so that we can offer excellence to customers in the premium segment. Thank you very much for sharing your thoughts and experiences, Paul, it's been good talking to you!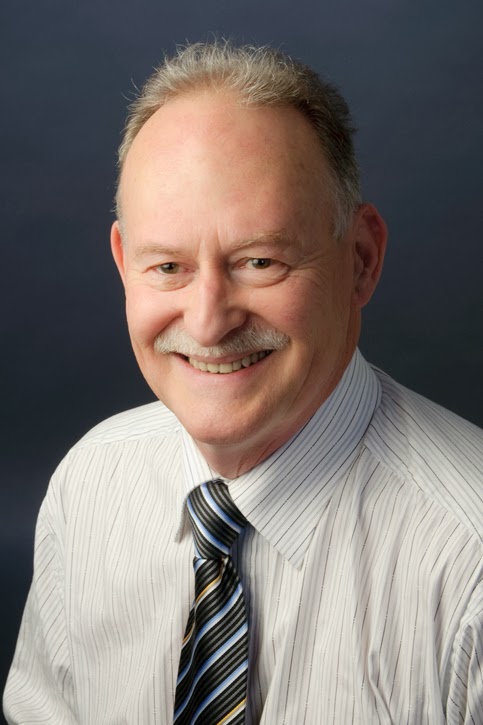 About Paul Sulzberger
Paul Sulzberger was born in New Zealand and studied second language teaching methodology at Moscow State University in the late 1960's. He completed his MA (Hons) degrees in modern languages and political science at Victoria University, Wellington. Later in life he completed his PhD in Applied Linguistics.
During the 1970's Paul taught Russian at New Zealand's Otago University and then worked as a translator and interpreter for the New Zealand Government. In 1986, in collaboration with several colleagues, he established his own translation company, New Zealand Translation Centre Ltd, which grew into the largest professional document translation provider in Australasia.
Dr Sulzberger currently devotes his time to being an enthusiastic grandfather, doing a little translation and blogging on translation issues. He is also working with a small group on a smartphone app called "English-DNA", which is based on his PhD research and is designed for learners of English.
Please note that I do not have a commercial relationship with any of the people or organisations mentioned above.
By Jayne Fox BSc MITI, German-English translator. 
For German-English medical translation – and translation of corporate communications.
You might also like: