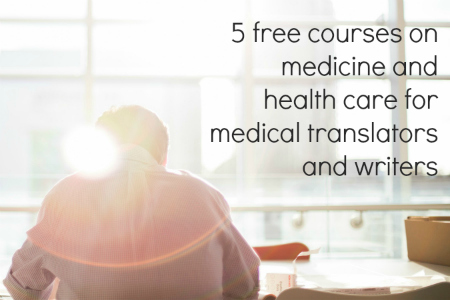 Just letting you know about a new post on my medical translation website: 5 free courses on medicine and health care for medical translators and writers.
If you're a medical translator and are keen to improve your subject-matter skills, or are interested in the field, why not head over and have a look.
By Jayne Fox BSc MITI, German-English translator.
For German-English medical translation – and translation of corporate communications.
Image © Bethany Legg at unsplash.com
You might also like:
• CPD for translators: 5 free courses on business skills
• CPD for translators: upcoming translation conferences
• Continuing professional development: webinars for translators
• FIT President Henry Liu on ways to increase translation quality and value
• Bulk versus premium translation: insight from Chris Durban